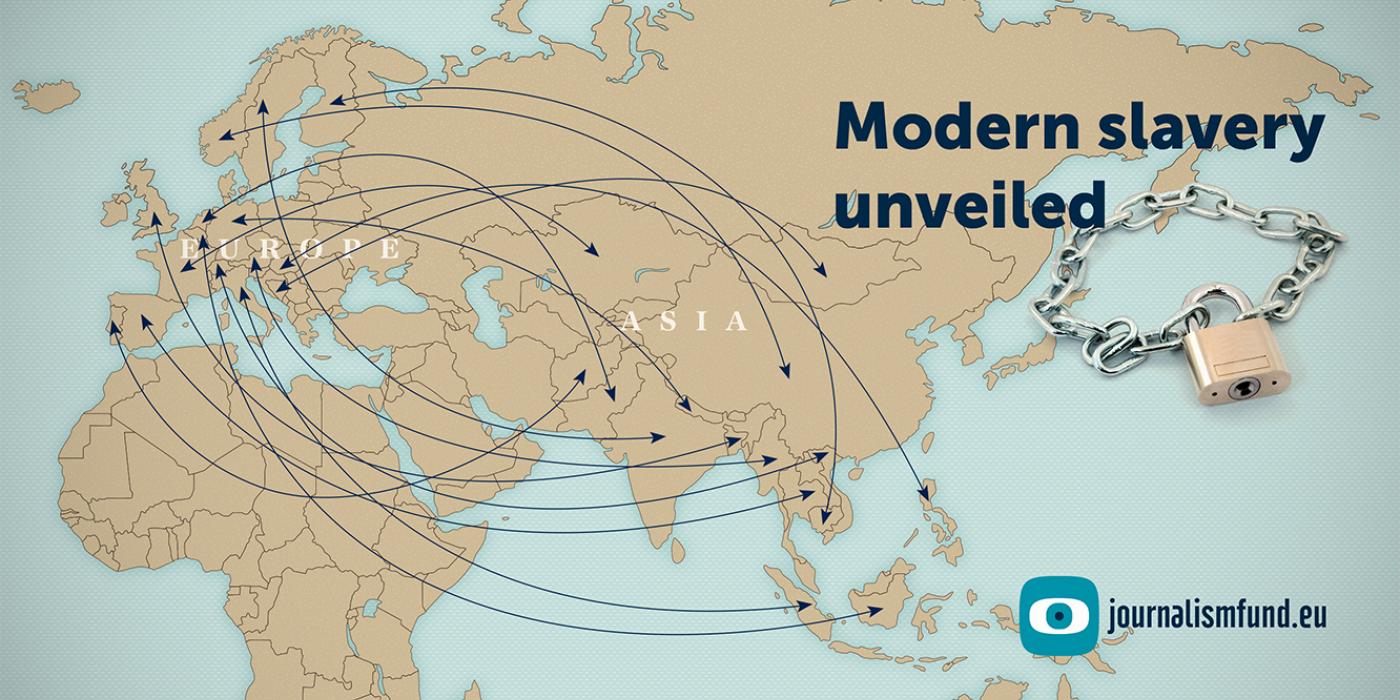 This grant programme aims to enable independent journalistic investigations into the exploitation of Asian victims of human trafficking and forced labour in Europe.
Cross-border teams of professional journalists can apply for a grant to cover working time and/or expenses to investigate, document and expose aspects and cases of forced labour, cross-continental trafficking and other issues related to the exploitation of Asian victims in Europe.
Next to a grant, teams can also apply for a mentor to provide assistance with either the focus of the investigation or the need for competences in a specific skill.
FOR WHO
Europe and Asia
Teams of professional journalists from Europe and/or Asia are eligible to apply.
Team members from other continents are eligible as well, as long as the investigation focuses on an aspect of how Asian victims of forced labour are exploited in Europe.
HOW MUCH
€320,000
The Modern Slavery Unveiled grant programme will distribute in total €320,000 over 4 application rounds.
The total available amount to be distributed per call will be €80,000.
The programme is supported by Porticus.
NEXT DEADLINE
TBC
The fifth and last application deadline was on Thursday 16 February 2023 at 12 pm CET (noon Brussels time). 
Modern Slavery Unveiled had in total 5 application rounds, with an average interval of 6 months.
How to apply?
1. Before you start, please consult the grant details, where you can find the rules, eligibility and assessment criteria, timing etc.
2. After a one-time registration with your email address, you can access our online application form. You can freely navigate through the form to see which information you need to provide in your application. This includes:
personal details of the team members
information about the intended investigation
information about the dissemination of your story
a detailed budget
You will be asked to upload the following documents:
copy of passport 
CV
letters of intent from professional news outlets
a detailed budget (please use our budget template)
One team member can start a draft application. He or she can then invite multiple people to collaborate on the online draft. The online application-in-progress can be saved and further edited at any time.
Need help?
Take a look at our FAQ. Next, we're always happy to discuss your project ideas or to answer any questions you might have about your application. So don't hesitate to contact us via phone or mail, or to make an appointment for a video call.